Awards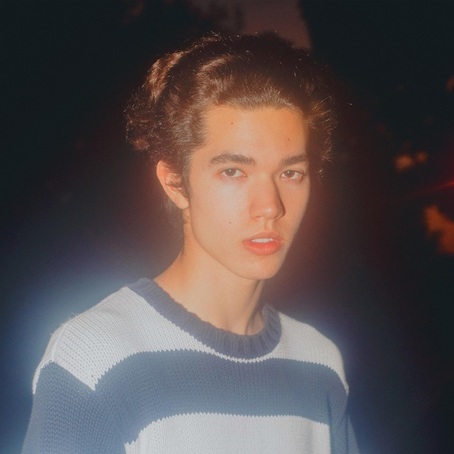 Best New Artist
Conan Gray
Conan is hands-down my favorite new artist—stand-out style & songwriting. Seeing him live twice this year was a joy.
Single of the Year
i'm so tired…
Lauv & Troye Sivan
This song isn't super deep or groundbreaking, but it's perfect pop, & I'm a sucker for that.
Album of the Year
WHEN WE ALL FALL ASLEEP, WHERE DO WE GO?
Billie Eilish
EP of the Year
Crystalline
Bülow
Songs of the month
Jan

i'm so tired...Lauv & Troye Sivan – Single

Feb

The Other SideConan Gray – Single

Mar

black on blackGreyson Chance – portraits

Apr

Heaven Can Wait (feat. Sia, Diplo & Labrinth)LSD – LABRINTH, SIA & DIPLO PRESENT... LSD

May

Sweet Little Liesbülow – Crystalline

Jun

The Kids Don't Wanna Come HomeDeclan McKenna – What Do You Think About the Car?

Jul

Jesus In LAAlec Benjamin – Single

Aug

The ManTaylor Swift – Lover

Sep

Comfort CrowdConan Gray – Single

Oct

ManiacConan Gray – Single

Nov

It Might Be TimeTame Impala – The Slow Rush

Dec

Love Me WrongAllie X & Troye Sivan – Single
Seasonal playlists
Spring
1.

Drugs & The InternetLauv – ~how i'm feeling~

2.

FantasySofi Tukker – DANCING ON THE PEOPLE - EP

3.

Mi RumbaSofi Tukker & ZHU – Single

4.

black on blackGreyson Chance – portraits

5.

I Wanna Be Your Girlfriendgirl in red – Chapter 1 - EP

6.

The KingConan Gray – Single

7.

LoveSimon Curtis – Single

8.

InsomniaDaya – Single

9.

Video (feat. Mallrat)Cub Sport – Cub Sport

10.

No New Friends (feat. Sia, Diplo & Labrinth)LSD – LABRINTH, SIA & DIPLO PRESENT... LSD

11.

House PartyBrenda Mada – Single

12.

BasicN i G H T S – Single

13.

BlameThutmose – Man on Fire

14.

HeavenFINNEAS – Single

15.

Let's Fall in Love for the NightFINNEAS – Single
Summer
1.

On Melancholy HillGorillaz – Plastic Beach

2.

f**k, i'm lonely (feat. Anne-Marie) [from "13 Reasons Why: Season 3"]Lauv – ~how i'm feeling~

3.

Jesus In LAAlec Benjamin – Single

4.

The Kids Don't Wanna Come HomeDeclan McKenna – What Do You Think About the Car?

5.

Yes & NoXYLØ – Yes & No - EP

6.

Let Me Down SlowlyAlec Benjamin – Narrated for You

7.

I Just Wanna ShineFitz and The Tantrums – All the Feels

8.

ParacetamolDeclan McKenna – What Do You Think About the Car?

9.

I Like BoysTodrick Hall – Haus Party 1

10.

CheckmateConan Gray – Single

11.

Euphoriabülow – Crystalline

12.

Blame It On Your Love (feat. Lizzo)Charli XCX – Charli

13.

Glad He's GoneTove Lo – Single

14.

Str8 Outta MumbaiJai Paul – Leak 04-13 (Bait Ones)

15.

Sad ForeverLauv – ~how i'm feeling~
Fall
1.

Fresh LaundryAllie X – Cape God

2.

Lights UpHarry Styles – Fine Line

3.

Purple HatSofi Tukker – DANCING ON THE PEOPLE - EP

4.

ManiacConan Gray – Single

5.

RegularsAllie X – Cape God

6.

BootsGreyson Chance – Single

7.

ferrariIsaac Dunbar – balloons don't float here

8.

It Might Be TimeTame Impala – The Slow Rush

9.

everything i wantedBillie Eilish – Single

10.

HallucinationsPVRIS – Hallucinations - EP

11.

Watermelon SugarHarry Styles – Fine Line

12.

FeelingsLauv – ~how i'm feeling~

13.

sufficemxmtoon – the masquerade

14.

HallelujahOh Wonder – No One Else Can Wear Your Crown (Deluxe)

15.

Just Like LovePerfume Genius – No Shape
Top 99 songs
1.

The Other SideConan Gray – Single

2.

Greek GodConan Gray – Sunset Season - EP

3.

Comfort CrowdConan Gray – Single

4.

LookalikeConan Gray – Sunset Season - EP

5.

Generation WhyConan Gray – Sunset Season - EP

6.

i'm so tired...Lauv & Troye Sivan – Single

7.

The KingConan Gray – Single

8.

Crush CultureConan Gray – Sunset Season - EP

9.

Let Me Down SlowlyAlec Benjamin – Narrated for You

10.

BloomTroye Sivan – Bloom

11.

Doin' TimeLana Del Rey – Single

12.

Should Have Known BetterSufjan Stevens – Carrie & Lowell

13.

PlumTroye Sivan – Bloom

14.

bury a friendBillie Eilish – WHEN WE ALL FALL ASLEEP, WHERE DO WE GO?

15.

Drugs & The InternetLauv – Single

16.

SwimAlec Benjamin – Narrated for You

17.

It Might Be TimeTame Impala – The Slow Rush

18.

CheckmateConan Gray – Single

19.

Idle TownConan Gray – Sunset Season - EP

20.

All of Me Wants All of YouSufjan Stevens – Carrie & Lowell

21.

Outrunning KarmaAlec Benjamin – Narrated for You

22.

bad guyBillie Eilish – WHEN WE ALL FALL ASLEEP, WHERE DO WE GO?

23.

Sweet Little Liesbülow – Crystalline

24.

Fourth of JulySufjan Stevens – Carrie & Lowell

25.

Boy in the BubbleAlec Benjamin – Narrated for You

26.

Let's Fall in Love for the NightFINNEAS – Single

27.

ManiacConan Gray – Single

28.

Sad ForeverLauv – ~how i'm feeling~

29.

my strange addictionBillie Eilish – WHEN WE ALL FALL ASLEEP, WHERE DO WE GO?

30.

wish you were gayBillie Eilish – WHEN WE ALL FALL ASLEEP, WHERE DO WE GO?

31.

WHEN I WAS OLDERBillie Eilish – Single

32.

bloodlineAriana Grande – thank u, next

33.

shut upGreyson Chance – portraits

34.

f**k, i'm lonely (feat. Anne-Marie) [from "13 Reasons Why: Season 3"]Lauv – Single

35.

If I Killed Someone for YouAlec Benjamin – Narrated for You

36.

black on blackGreyson Chance – portraits

37.

TOOTIMETOOTIMETOOTIMEThe 1975 – A Brief Inquiry Into Online Relationships

38.

The Good SideTroye Sivan – Bloom

39.

Lights UpHarry Styles – Fine Line

40.

Get Stüpidbülow – Crystalline

41.

TreesCub Sport – Cub Sport

42.

watch you sleep.girl in red – Single

43.

Lucky StrikeTroye Sivan – Bloom

44.

SeventeenTroye Sivan – Bloom

45.

all the good girls go to hellBillie Eilish – WHEN WE ALL FALL ASLEEP, WHERE DO WE GO?

46.

1999Charli XCX & Troye Sivan – Charli

47.

LimousineCub Sport – Cub Sport

48.

HallelujahOh Wonder – No One Else Can Wear Your Crown (Deluxe)

49.

Video (feat. Mallrat)Cub Sport – Cub Sport

50.

Dance to This (feat. Ariana Grande)Troye Sivan – Bloom

51.

everything i wantedBillie Eilish – Single

52.

1994Alec Benjamin – Narrated for You

53.

My My My!Troye Sivan – Bloom

54.

Gotta Be a ReasonAlec Benjamin – Narrated for You

55.

FantasySofi Tukker – DANCING ON THE PEOPLE - EP

56.

Fresh LaundryAllie X – Single

57.

The Only ThingSufjan Stevens – Carrie & Lowell

58.

Word Smithbülow – Crystalline

59.

SometimesCub Sport – Cub Sport

60.

break up with your girlfriend, i'm boredAriana Grande – thank u, next

61.

Lift Me UpCub Sport – Cub Sport

62.

you should see me in a crownBillie Eilish – WHEN WE ALL FALL ASLEEP, WHERE DO WE GO?

63.

Death of a HeroAlec Benjamin – Narrated for You

64.

ilomiloBillie Eilish – WHEN WE ALL FALL ASLEEP, WHERE DO WE GO?

65.

RegularsAllie X – Single

66.

Not so Bad in LaAllie X – Super Sunset

67.

Postcard (feat. Gordi)Troye Sivan – Bloom

68.

Wake Upbülow – Crystalline

69.

Lost on YouLP – Lost on You

70.

Carrie & LowellSufjan Stevens – Carrie & Lowell

71.

8Billie Eilish – WHEN WE ALL FALL ASLEEP, WHERE DO WE GO?

72.

The Kids Don't Wanna Come HomeDeclan McKenna – What Do You Think About the Car?

73.

ButterfliesCub Sport – Cub Sport

74.

What a Heavenly Way to DieTroye Sivan – Bloom

75.

Venice BitchLana Del Rey – Norman F*****g Rockwell!

76.

ParacetamolDeclan McKenna – What Do You Think About the Car?

77.

listen before i goBillie Eilish – WHEN WE ALL FALL ASLEEP, WHERE DO WE GO?

78.

timekeeperGreyson Chance – portraits

79.

hope is a dangerous thing for a woman like me to have - but I have itLana Del Rey – Norman F*****g Rockwell!

80.

FeelingsLauv – ~how i'm feeling~

81.

AnimalTroye Sivan – Bloom

82.

HeavenFINNEAS – Single

83.

EmptyKevin Abstract – American Boyfriend: A Suburban Love Story

84.

MindDeclan McKenna – What Do You Think About the Car?

85.

Jesus In LAAlec Benjamin – Single

86.

i love youBillie Eilish – WHEN WE ALL FALL ASLEEP, WHERE DO WE GO?

87.

BrazilDeclan McKenna – What Do You Think About the Car?

88.

Love It If We Made ItThe 1975 – A Brief Inquiry Into Online Relationships

89.

John My BelovedSufjan Stevens – Carrie & Lowell

90.

SteveAlec Benjamin – Narrated for You

91.

SeventeenKevin Abstract – American Boyfriend: A Suburban Love Story

92.

Euphoriabülow – Crystalline

93.

seasons nineteenGreyson Chance – portraits

94.

Linesbülow – Single

95.

Cinnamon GirlLana Del Rey – Norman F*****g Rockwell!

96.

F**k it I love youLana Del Rey – Norman F*****g Rockwell!

97.

Mariners Apartment ComplexLana Del Rey – Norman F*****g Rockwell!

98.

GrowConan Gray – Single

99.

Better NowOh Wonder – No One Else Can Wear Your Crown (Deluxe)